Architecture, Interior Design, and Planning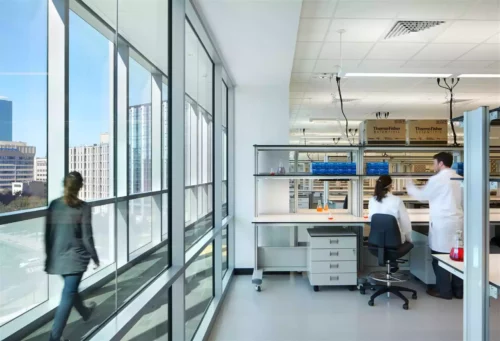 dO YOU WANT TO MAKE A DIFFERENCE AND DO WORK THAT MATTERS?
THAT'S WHAT WE DO!
We are looking for a new team member who is willing and able to step in and take on projects, large and small, in all phases of the work. Each team member will work with a Principal to complete the work, and that person is expected to be self-motivated, curious, forward-thinking, and pro-active. We expect everyone in the office to be ready and willing to jump in and contribute wherever needed.  Professional growth is only limited to the amount of energy and passion that a person can bring to the table. Our compensation packages are aligned with industry standards based on experience and position.
Requirements:
8+ years experience
Licensure is preferred, not required
Professional Degree in Architecture
Must have experience in commercial and institutional architecture or interior design
An interest in the entire gamut of professional architectural services
We ask you to deliver:
Meticulous preparation
Transparent teamwork
Superior documentation
Streamlined methodology
Consistent engagement
If this resonates with you, send your resume to Kyle Thiel at kyle@ThielDesignGroup.com.  
We are currently rebranding to Thiel Design Group to reflect new leadership and celebrate our growth and momentum. We want to thank all of our clients and employees for being a part of our success! Thiel Design Group is uniquely qualified to deliver attention, customization, and our A-team every time to our clients.